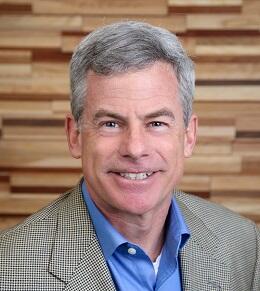 Meet Zach Ambrose
Zach Ambrose founded Ambrose Strategy to work with private and public sector clients to spur public sector innovation.  He has built a consulting practice working with forward thinking corporate, government, university and non-profit clients.  Ambrose enjoys bringing together the right public and private partners and creating partnerships around products and services that make services more effective and efficient.
Ambrose has served in strategic leadership positions in state government, political campaigns and the military.  In those roles he has created economic development opportunities, managed crisis situations, and developed winning political strategies. Prior to founding Ambrose Strategy, Zach served as the chief of staff to the Governor and Lt. Governor of North Carolina, led a gubernatorial transition team, and served as executive director of the North Carolina State Senate Caucus.  In those roles he was responsible for strategic planning, day-to-day operations, policy development, staffing and relationship management.
Public Sector Experience
He has extensive experience in legislative and executive budget development and oversight.  In the Governor's office, Ambrose played a central role in developing and implementing the state's $19 billion budget.  In the Lt. Governor's office and at the Senate Caucus, he played a central role in advising budget writers and crafting budget proposals.
Ambrose has held key strategic planning and implementation roles across a broad range of policy areas including energy, education, regulation, health care, defense, broadband and emergency management.  As the lead staff member in charge of the state response to the US military's Base Realignment and Closure Process, Ambrose directed the initiative to build North Carolina's reputation as "the most military-friendly state in America."  He oversaw the drafting and passage of the state's military-friendly legislative agenda and led the creation of the North Carolina Military Foundation.  The Military Foundation has successfully recruited defense and disaster management companies to North Carolina and built public-private partnerships with the universities, NASCAR and the Department of Defense.  Ambrose also helped direct the state's disaster preparedness training program and directed rapid response efforts to the H1N1 outbreak.
Military Background and Education
Ambrose served almost five years on active duty as a US Naval Officer.  Aboard the USS Halyburton, Ambrose served as engineering auxiliaries officer and ordnance officer.  He deployed to the Mediterranean in support of the NATO blockade against Serbia and Montenegro and to the Arabian Gulf to enforce UN sanctions against Iraq.  He coordinated the evacuation of over 800 passengers from the stricken cruise ship Achille Lauro.  Ambrose went on to manage the Naval Tactical Command System Afloat Managers course at Fleet Combat Training Center, VA – teaching hundreds of students and completely updating the course materials and curriculum.
Ambrose has degrees in electrical engineering and Russian from the Massachusetts Institute of Technology.  While at MIT, he worked on engineering teams at Charles Draper Labs and Memorex Telex.  He also completed a program in scientific and technical Russian at Novosibirsk State University in the former Soviet Union.  He is an avid road cyclist.